The Babymoon Book—for pregnant couples.
A guidebook to enrich the Babymoon experience and promote conscious parenting on the journey ahead.
by Cindy Scott-Fuchs (a.k.a. "The Babymoon Master" from Travel & Leisure article) "…offering an experience geared to ensure pregnant couples enter parenthood armed with unparalleled confidence and a brand new set of skills."— —Travel & Leisure
The Babymoon Book will help you manifest a meaningful family life of your dreams—It's within your reach!…
Form a rock solid bond with each other.

Clear your fears and be present to fully enjoy the birth process.

Tap into your higher wisdom and discover your soul's purpose.
Of course I'd love to meet you in person to share The Mellow Mommy Babymoon experience out here in Sonoma County, CA. I realize that just may not be possible for everyone. That's why I made this activity book for you—with tools to strengthen your connection (spiritual & personal). A valuable keepsake to enhance your Babymoon, wherever that may be.
I feel called to make a difference in your life! :-)
"…a sweet, simple guide to help couples strengthen their connection. A must-have for all pregnant couples."
—Jennifer Read Hawthorne, co-author, #1 New York Times best seller Chicken Soup for the Mother's Soul
Learn research proven techniques to promote a healthy birth process & parenthood…

be the healers of your family!
"…insightful and inspiring tips for mindful parenting…as an
OB/Gyn physician and meditation & mindfulness teacher, I am so pleased to recommend it!"
—Mona Saint MD, MPH, Chopra Center Physician / Master Educator, Clinical Instructor, UCSD School of Medicine / MonaSaint.com
Makes a PERFECT Baby Shower Gift… a meaningful keepsake that truly makes a difference!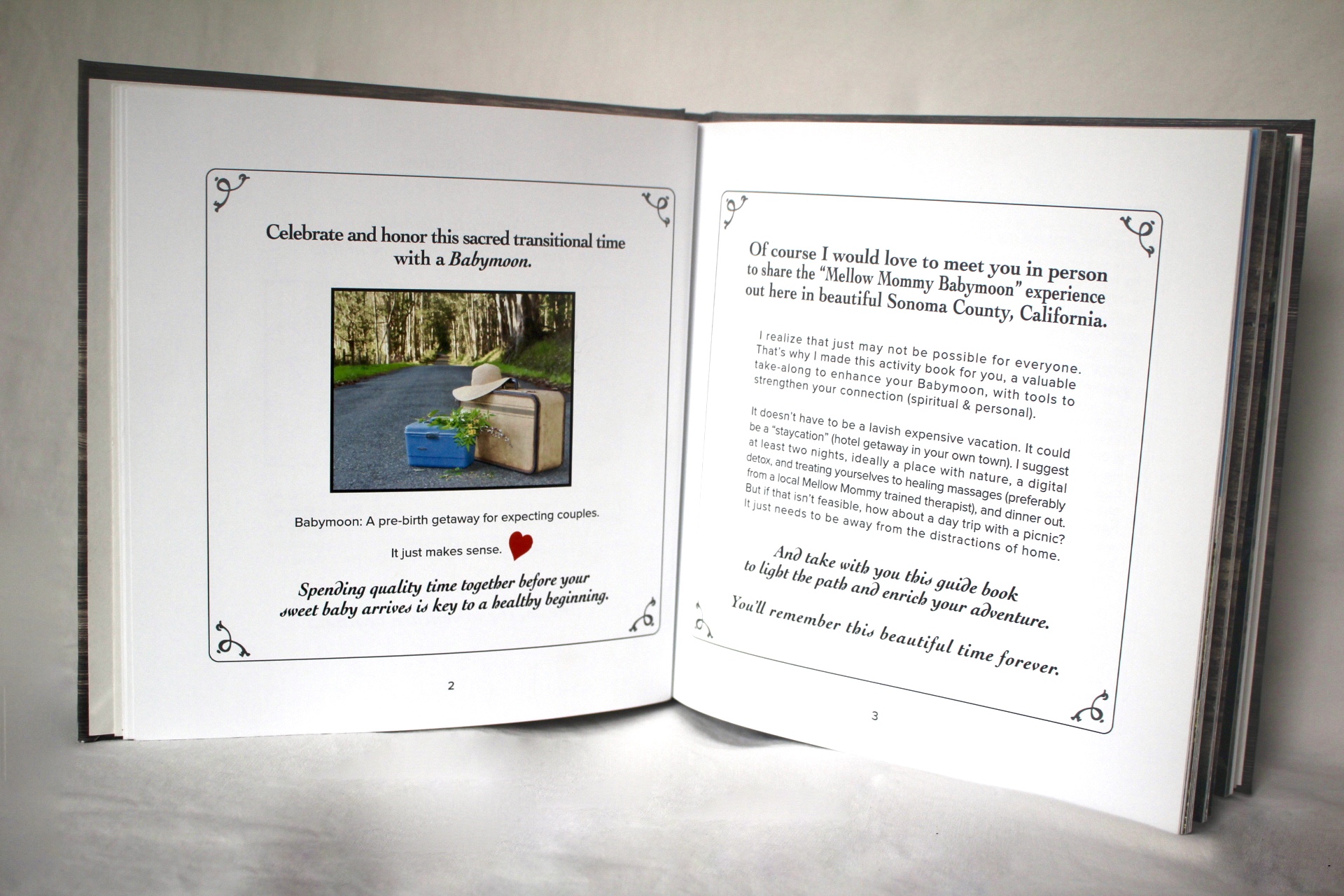 Take this activity book on your Babymoon…
& plant the seeds for a meaningful family life of your dreams—it's within your reach!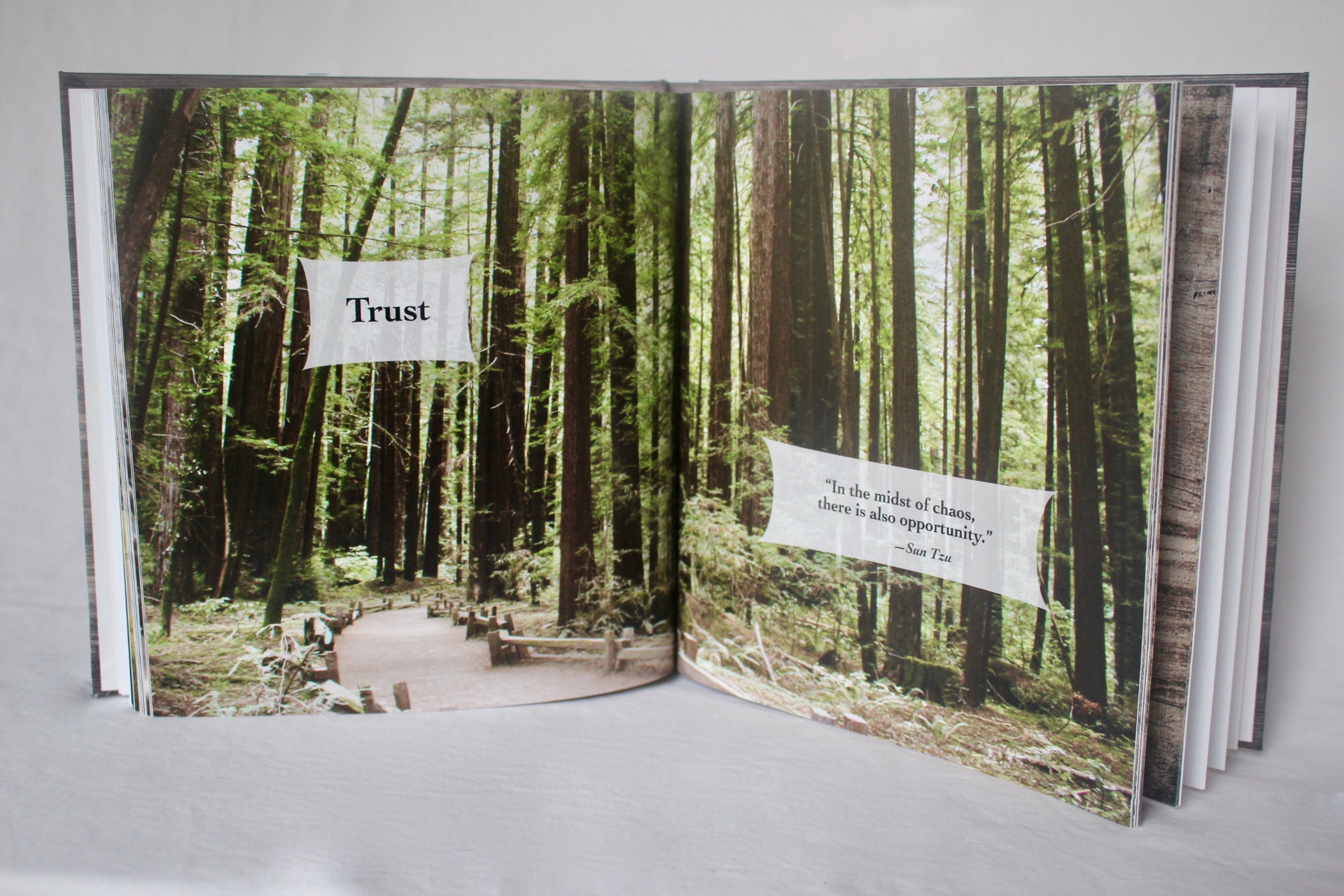 You'll gain something of true value to your future family when you OPEN yourself to the infinite possibilities.
I can't wait to share this experience with you! :-)
I just have to share a personal bit about this "selfie" taken on my "solo" coastal road-trip to Oregon to pick up my books…quite a significant validating moment in my life—what this book is all about…"manifesting your dreams" (whatever that means to YOU)!
…The beach in the background is the same beach my husband, Trip, & I camped on 23 years ago!!! We were on a road trip from Louisiana. He had just proposed…we were so in love (with each other and Northern California)! It was there that we began planting the seeds for our "future family life of our dreams"…we just knew we wanted to live in that scenic landscape. Flash forward to now, living our dream…(took risks, discovered our soul's purpose, created our work, living where we love)! It hasn't been all roses, challenges happen, that part of life!…but, we've managed to manifest an abundant family life. I want the same for you.
I truly feel called to make a difference in your lives! :-) My hopes are that you manifest the ABUNDANT FAMILY LIFE OF YOUR DREAMS…The Babymoon Book will help you get there!